Customer profile: Dongguan is a hardware stamping robot system integrators, mainly to provide hardware stamping automation solutions for customers, including system design, hardware stamping robot line production, installation and other customer service service.
Application products: metal parts stamping tensile overlap detection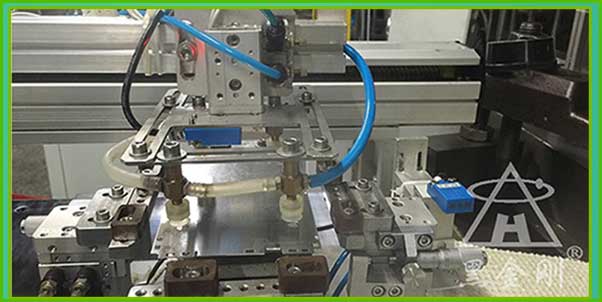 The details of cooperation: Dongguan hardware accessories in the production of professional automotive stamping stamping shell and supporting hardware fittings, need to check whether the single sheet stamping molding shell, such a test can ensure that the complex and expensive mold safety, and avoid wasting materials, affect the efficiency. So in the automatic feeding machine to install detection equipment send the material test to determine whether there is an overlap in the front, and is non-contact, avoid the sheet with scratch marks, so the requirements of equipment suppliers must provide the equipment with standard double detector. KINGBOX detector can meet all requirements of the customer, the customer can choose according to the actual needs of the appropriate type Moreover, relative to the price of foreign products cheaper KINGBOX products, but the timeliness of customer service service faster and better.